On Saturday, I decided to peel off all the layers of Saran Wrap that was on my plexiglass canopy from when Todd's shipped it. It was too thickly wrapped in some areas and I wanted to be able to see through when doing all the positioning and cutting of the canopy to the frame/fuselage.
I used a product called "SprayLat" which I got from Aircraft Spruce. It looks very much like Elmer's Glue when you open the bottle and poor it out. Since it's made to spray on, you can mix it 50/50 with water. Below you can see what it looks like once it's first sprayed on. (A thick layer is recommended)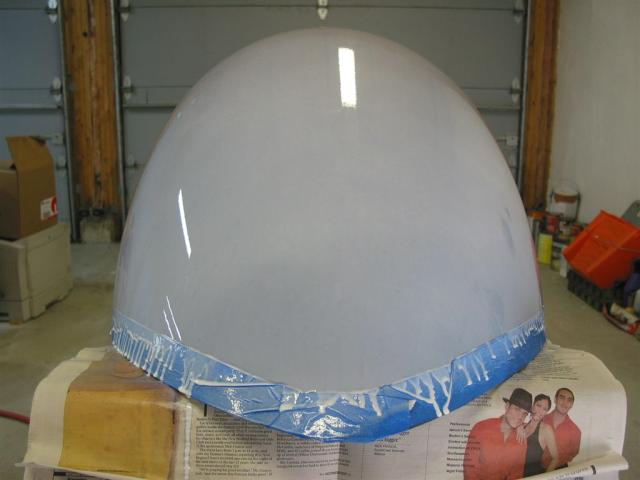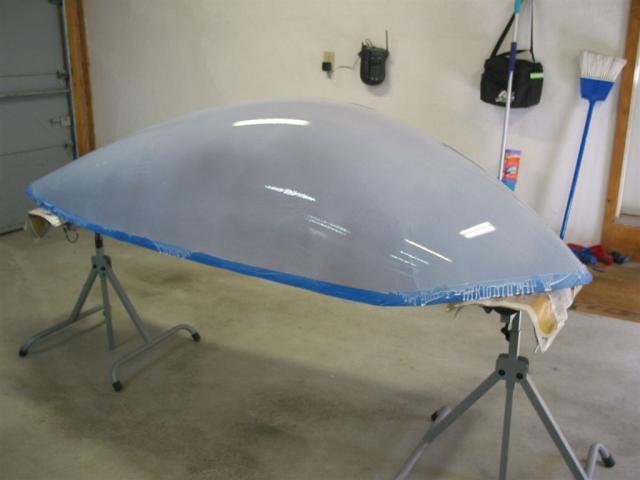 I was worried it would remain a white milky opaque layer since I did spray it on rather thick in some areas, but as you can see below, it becomes a nice clear layer of protection as it dries. Here you can see the back is completely dry, and the front is still drying out.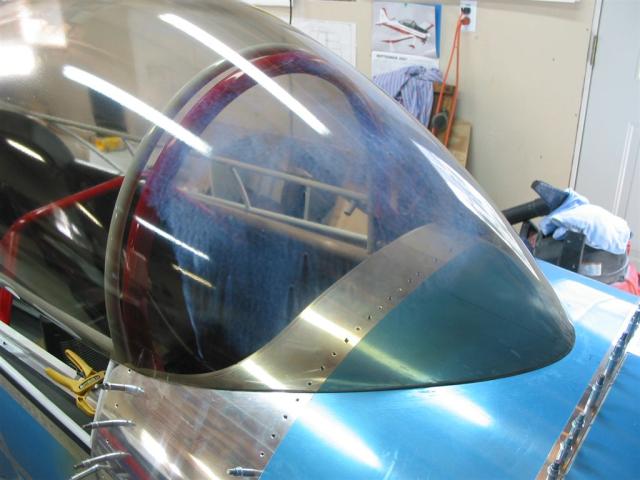 This product seems to work very well, and I like how it protects but also lets you see through it much better than the shipping wrap.