Finished cutting out my firewall blanket yesterday.
I bought it from Abbey at Flightline Interiors.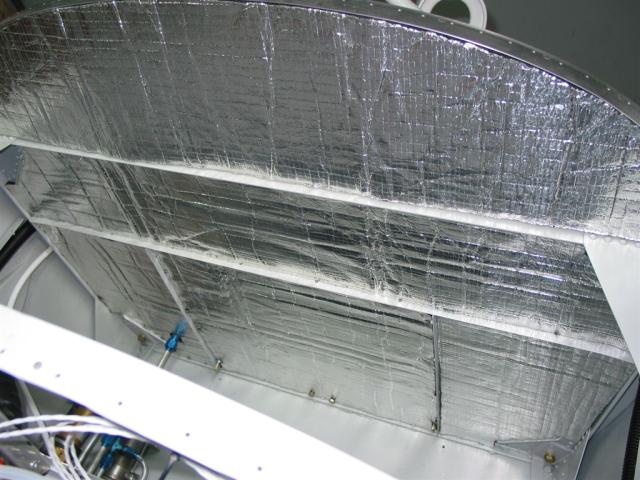 I haven't bonded it in place yet, as there are still a few more holes/pass-throughs to do for the Throttle, Mixture, Prop cables and the EGT/CHT wires.
It had the foil barrier on both sides with a black fire retardant weave in between. The only thing is about 1/4" thick so it should provide a good thermal barrier. I bought some high heat adhesive from Pegasus racing and will try that out on a sample piece before adhearing the real pieces.