When I flew to Oshkosh two years ago, my friend Peter brought with him a cockpit voice recorded audio cable made by NFlightcam which connected inline with the headset cable, and had a pigtail wire which you could connect to your phone to record audio. I looked at buying one, but it was somewhere around $40 (
http://www.amazon.com/Nflightcam-Smartp ... B00HQMLFWC
) which seemed to be excessive considering all it consisted of were a could of cheap connectors and some resistors. So I reverse engineered the cable, ordered the connectors and resistors off of EBay from China and for under $10 made my own version.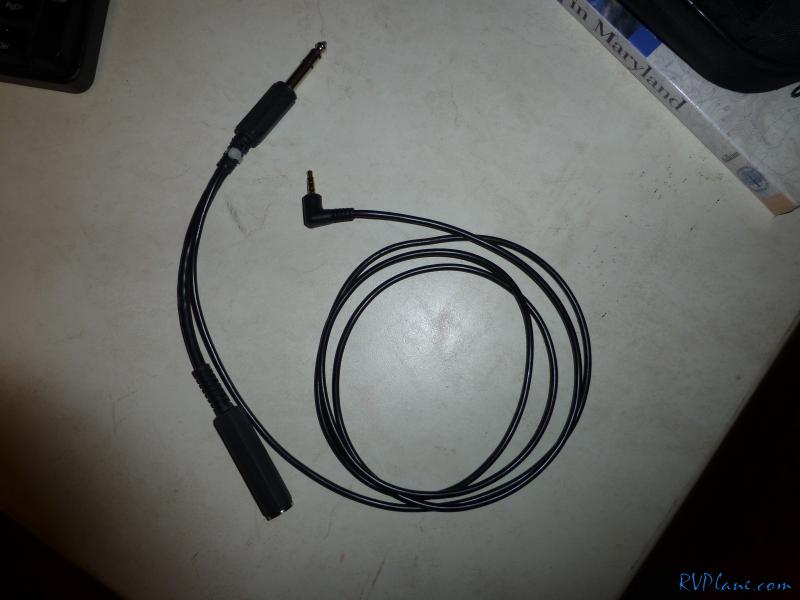 This is the basic schematic of the cable. The parts list is simply the following:
(1) Male 1/4" Stereo Plug
(1) Female 1/4" Stereo Jack
(1) 3.5mm (1/8") TRRS Cable - 6'
(1) 1.8 kOhm Resistor
(1) 62 kOhm Resistor
I was able to squeeze all of the resistors into the male jack, although it was a tight fit.

The Tip and Ground are the only contacts used for the microphone, however, you do need to pass the RING signal to the female jack for the headset to work.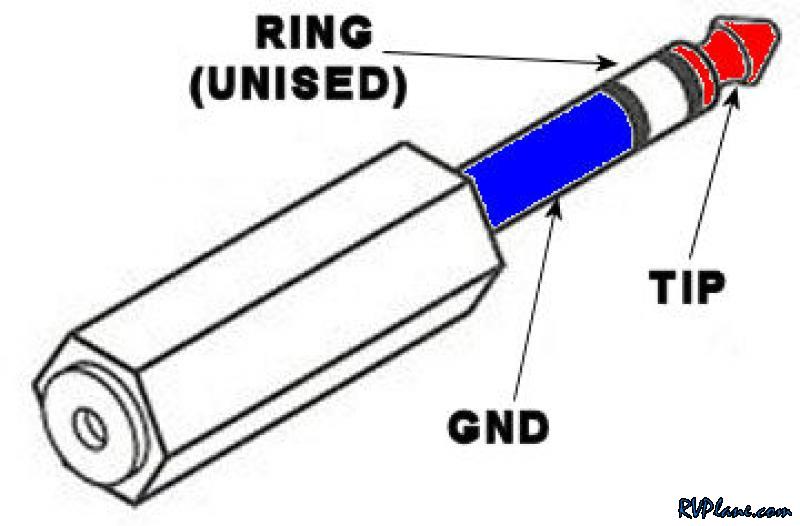 The TRRS 3.5mm jack only needs the first two contacts used for the audio.